Spooky season has arrived, and if you are searching for the best movies to watch with the person or family you care for while you plan costumes, decorate your house and stock up on chocolate, we have got you covered.
Find the right film to watch tonight below! We have made a list of the best family-friendly Halloween movies available on Netflix.
If you don't have a Netflix account but would love to entertain the family for less, we can help with that too. With our Sky TV & Netflix Carer discount, you can get access to a range of entertainment at a fraction of the cost. Endless entertainment for less? You can't afford to miss this incredible discount.
1. The Addams Family
Synopsis:
Everyone's favourite spooky family moves to a bland suburb in New Jersey, and naturally, they cause mayhem and destruction. The Addams Family redefine what it means to be a "good neighbour" with their kooky antics. It's a fun animated comedy that will keep the entire family entertained this October!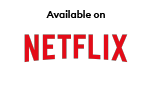 2. Nightbooks
Synopsis:
Nightbooks is Goosebumps for this generation. When a young boy named Alex gets trapped in the apartment of an evil witch, Natacha, he must create spooky stories to survive. With its wildly imaginative twists on fairy tales, it's the perfect family flick.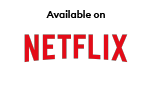 3. Monster House
Synopsis:
Monster House is a classic Halloween movie for all ages, as it takes the phrase "haunted house" to the next level. Three kids have to save their neighbourhood when the soul of an angry human spirit possesses a creepy house. This spooky animated flick will amuse the adults and entertain the kids.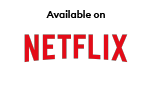 4. Gnome Alone
Synopsis:
After moving to a new house with her Mum, Chloe learns that her home is being ambushed by underground beasts. Chloe takes on the mysterious battle to help save the world with the help of talking Gnomes. It's a lighthearted, easy Halloween movie for kids to enjoy.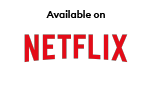 5. Lemony Snicket's A Series of Unfortunate Events
Synopsis:
After the unexpected and tragic loss of their parents, the Baudelaire orphans face the trials and tribulations of their Evil Count Olaf. It's a true crowd pleaser for the entire family.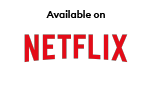 6. A Babysitter's Guide to Monster Hunting
Kelly thought she was signing up for a regular babysitting gig on Halloween night, but things take a twist when she realises needs to protect the kids from wicked monsters. It's an action-packed fantasy comedy (PG) flick.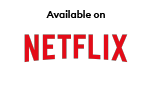 7. The Spooky Tale of Captain Underpants Hack-a-Ween
Synopsis:
When Melvin tries to cancel Halloween, Harold and George (best friends) create their own spooky holiday – and to their surprise, it's a huge success. This high-energy, chaotic experience will keep the kids extremely entertained. Plus, it has some lovely messages about kindness and inclusion.
Are you sick of spending a lot of money at Christmas? See where you're going wrong with your Christmas shopping…