Welcome to our Care Workers Pay Day blog. We know that some carers get paid for their work, and some do not. Regardless of whether you are a paid or unpaid, saving money, especially during the current financial circumstances, is essential. Here at Discounts for Carers, helping carers saving money is extremely important to us, regardless of whether you are in a paid or unpaid position. Within this post, you will find a list of Carer discounts that can help you save money at the brands you already love.
Activity
% spend after payday

Takeaway / Eating Out

40%

Shopping / New Clothes / Home Items
34%
Monthly Food Shopping
27%
E

vents/ Entertainment

22%
Whether you love to eat at restaurants, shop for the latest fashion, have exciting days out with loved ones, or even if you'd like to save on your monthly bills, no matter what you enjoy, you can make your money go further as a Discounts for Carer member. Make payday last longer by becoming a member today.
Food & Drink Carer Discounts
Whether you are dining out, ordering in, or doing your weekly food shop, with our amazing food and drink discounts for care staff, you can make savings. Plus, as an Ode cardholder, you can earn cash back at supermarkets and restaurants you already shop at!
HelloFresh delivers fresh, seasonal ingredients and step-by-step recipe cards straight to your door. This means you can cook delicious dinners from scratch without trips to the supermarket, saving you time and money.

Days Out
From a trip to the cinema, the hottest gigs, theme parks, to the nations biggest attractions, however, you like to spend your days out, we can help you save. With our Days Out & Entertainment Carer Discounts and Deals, you can save on your next adventure!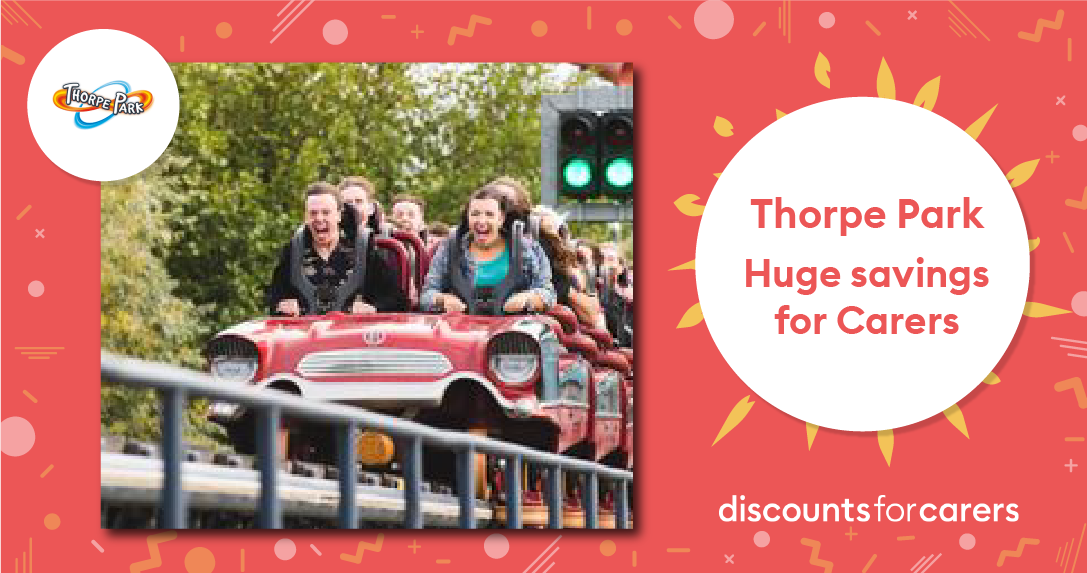 With a dozen or so thrilling rides and an enormous selection of fun-filled attractions, a day out at Thorpe Park Resort is a day to remember. There are loads of things for families to do here, with rollercoasters, mini-coasters, dodgems, park games and much more to enjoy, not to mention a wide range of food outlets for you to refuel and unwind in. Buy your tickets online and get a fast-track pass to beat the queues.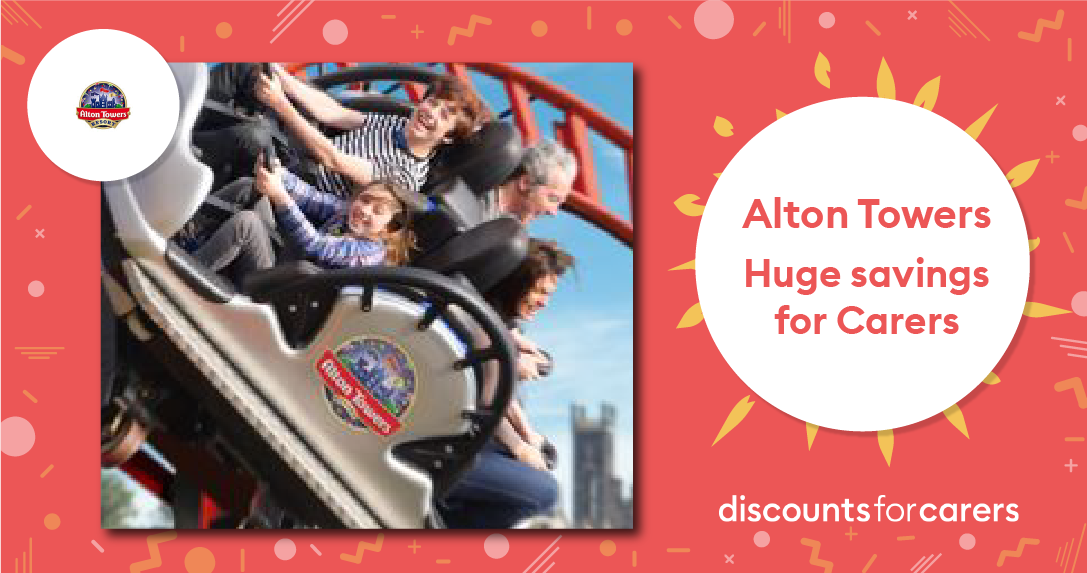 Alton Towers is the UK's biggest and grandest theme park. It welcomes over 2 million visitors a year who come to get a taste of the park's big rides like The Smiler, Oblivion and Nemesis. Within Alton Towers, there's also CBeebies Land, a children's theme park with over a dozen fantastic rides. Prefer to make a splash? Take a trip to the Alton Towers Waterpark to float on the lazy river and brave the speedy water rides.

Shopping
From the biggest high street retailers to local and independent stores, you can treat yourself AND save with our Shopping Carer discounts & deals. Browse popular categories such as fashion, home, electronics, beauty, and so much more.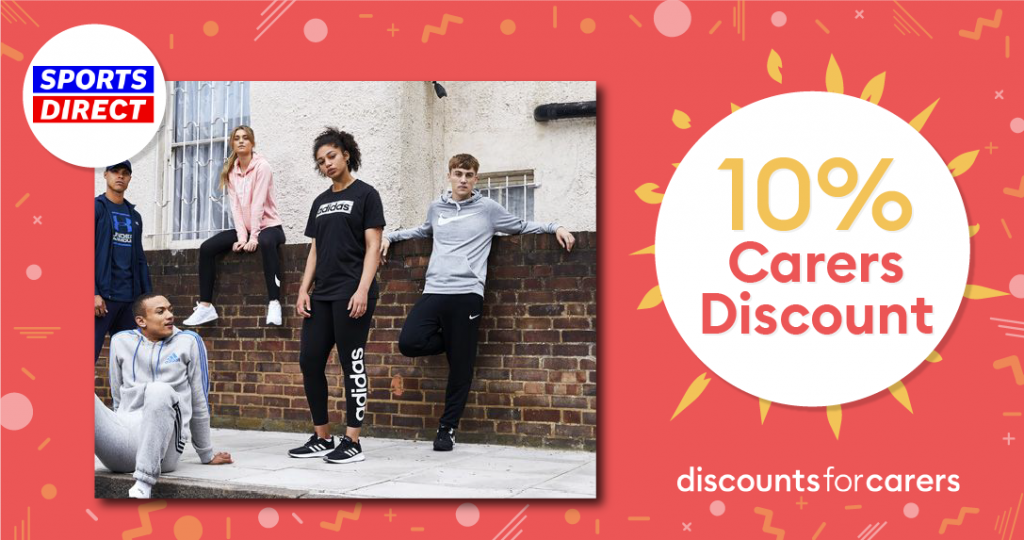 Sports Direct is the UK's leading sportswear fashion retailer. They operate hundreds of stores nationwide where you can buy t-shirts, training gear, shoes, trainers, boots, sports equipment and accessories at low prices.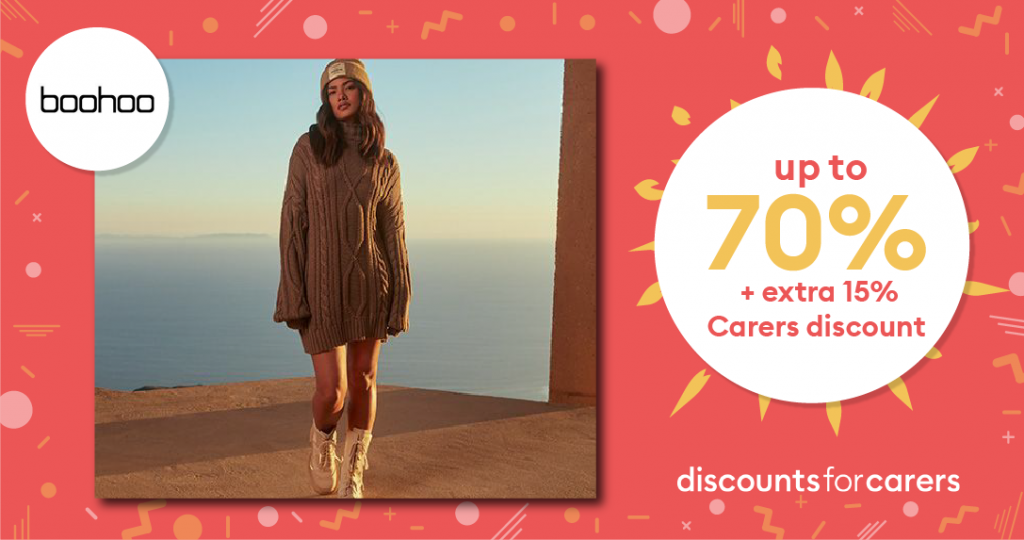 With hundreds of new styles landing every day, boohoo.com is the place to be for affordable fashion. They have an unbeatable collection of women's clothing which they sell online under the boohoo label.
Monthly Bills
Not only can we help you save on the things you love, such as shopping and entertainment, but we can also help you save on your monthly bills. From your broadband bill to car insurance, take a look at our discounts today.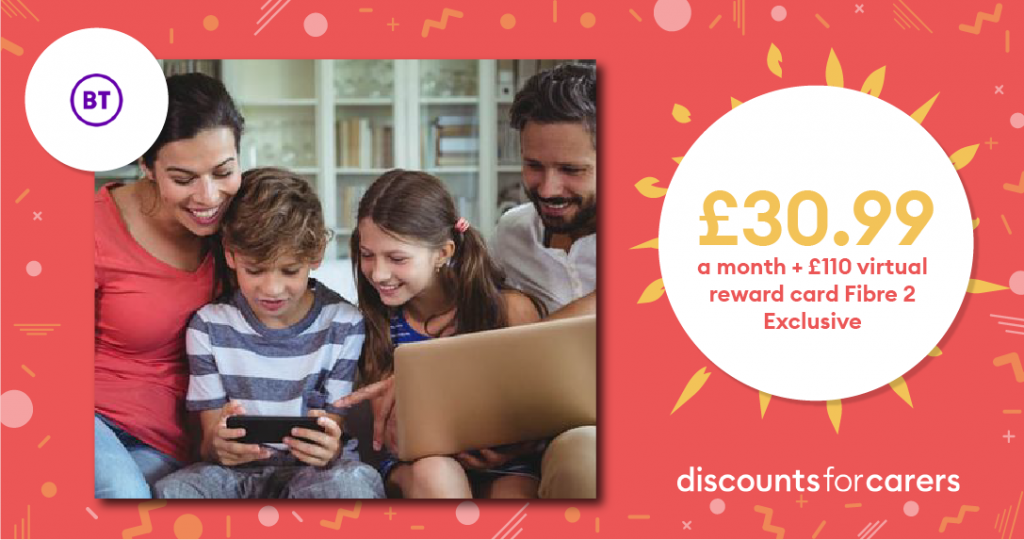 BT is the UK's best-known telecommunications company with a history that stretches back over 100 years. Save with our Carers BT Discount.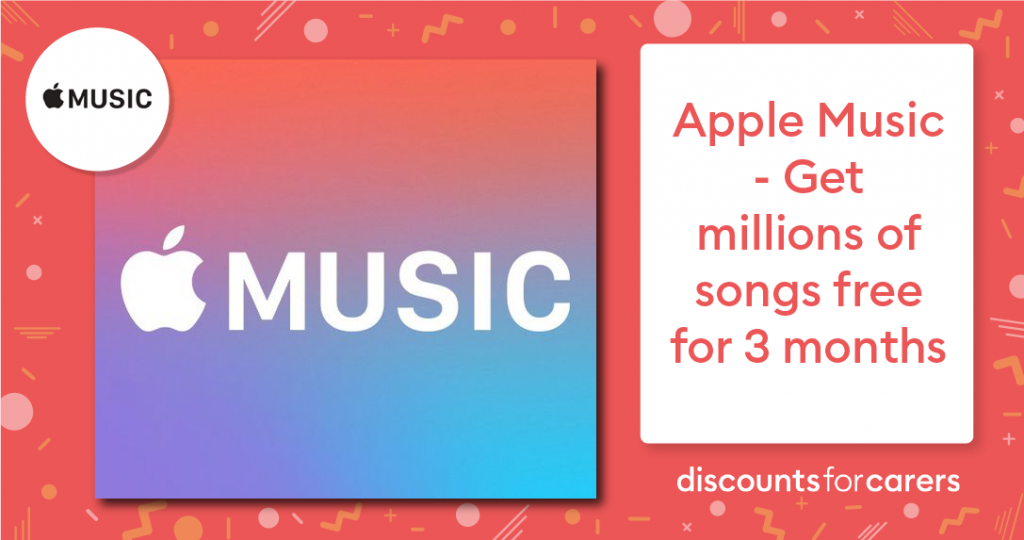 Get millions of songs for free for 3 months. New customers only, 3 months free, then £9.99/month/ Cancel at any time. Sign up today and save.

Mobile Phone
Looking to upgrade to the latest handset without breaking your bank balance? We have amazing mobile phone Carer discounts from top networks, including EE, 02, Vodafone, Apple and more, to help you save on your Mobile Phone bill.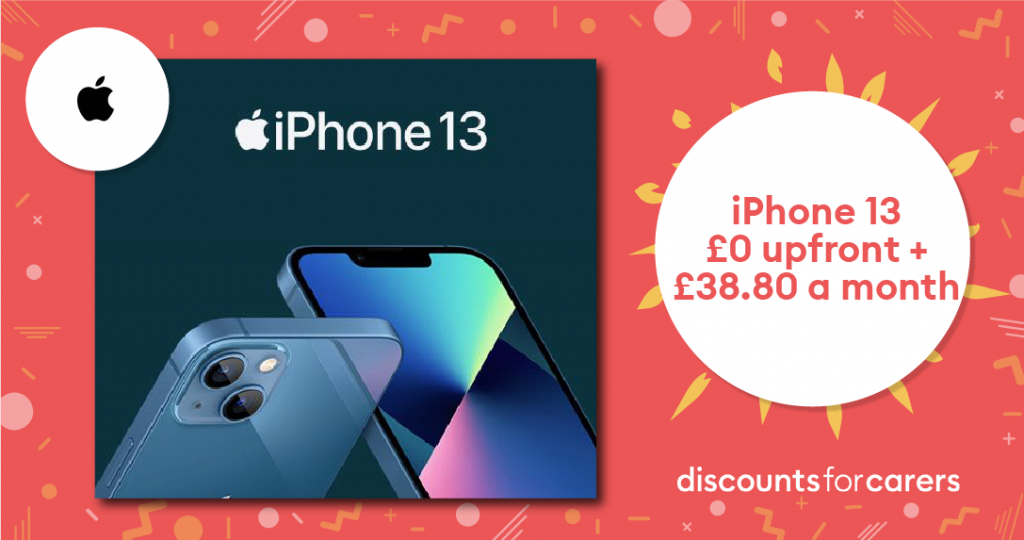 Upgrade to the latest iPhone without breaking the bank. The most advanced dual-camera system ever on iPhone. Lightning-fast A15 Bionic chip.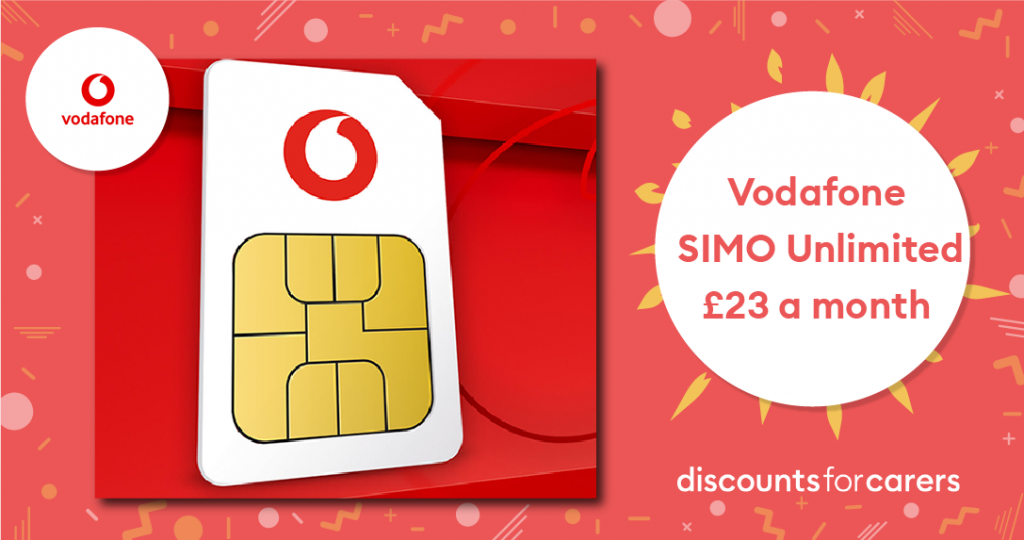 Save on your monthly phone bill with our Carers Vodafone discount. Sign up to become a Discounts for Carers for free and start saving on your monthly bills.
Managing your money after payday can be a struggle, especially with the rise in the cost of living. Research conducted by Nationwide discovered that 1 in 5 people spend over half their monthly wages within 48 hours of being paid, leaving them with little to last the month.
Foster Carer Payments
While it might be uncomfortable to ask, foster carers and prospective foster carer's pay is extremely important. Foster care pay, also referred to as fostering allowance, is often within the region of £22,000 a year, and almost all foster carer's pay will be tax-free.
Carer's allowance Payment Dates
Carer allowance is often paid every 4 weeks or weekly if you are a single parent and/or your partner gets certain benefits.
Carer's allowance bank holiday payment dates
Typically, benefits, such as Carers Allowance, are paid straight into your bank account every 4 weeks. If that day lands on a bank holiday, then you will be paid on the closest working day before. For example, if Carer's Allowance and a Bank Holiday land on a Friday, you would receive your benefits on Thursday.
Shared Lives Carer Payment
Shared Lives Carer Payment is often paid weekly to support any accommodation and/or household costs, such as food, utility bills, etc. However, it's worth remembering that the fee paid is determined by the service you offer, how many people you support, and various other factors.
Despite all the rises in costs, you should still be able to treat yourself on payday to the things you enjoy. Whether you love to eat at restaurants, shop for the latest fashion, or have exciting days out with loved ones, no matter what you enjoy, you can make your money go further as a Discounts for Carers member.