When the weather is nice, most of us can't wait to put on our shorts or summer dresses and head outside to make the most of it. But before heading out, it is crucial that you have the right protection for your skin. The best way to protect your skin is to get the best SPF moisturisers out there that suit your skin type. 
Protecting your skin with SPF is not only important if you want to reduce the risk of sun damage, but also it can prevent premature cellular ageing. And let's face it, no one has got time for that! 
But it can be challenging to know where to start when it comes to finding the best SPF moisturiser for your skin type. Whether you have oily skin or you struggle with acne, we have rounded up the best SPF moisturisers available. Oh, and did we mention that thanks to our Look Fantastic discount, you can get them even cheaper?! Protect your skin for less with these best SPF moisturiser creams.
What is SPF?
SPF stands for Sun Protection Factor and is a measure of how effectively a type of sunscreen will protect your skin from UVB rays. UVB rays are a kind of radiation that damages the skin, causes sunburn, and can increase the risk of skin cancers. As the value of SPF increases so does the sun protection it offers.
Best SPF Moisturisers For Sensitive Skin…
VICHY Idéal Soleil Velvety Cream SPF 50+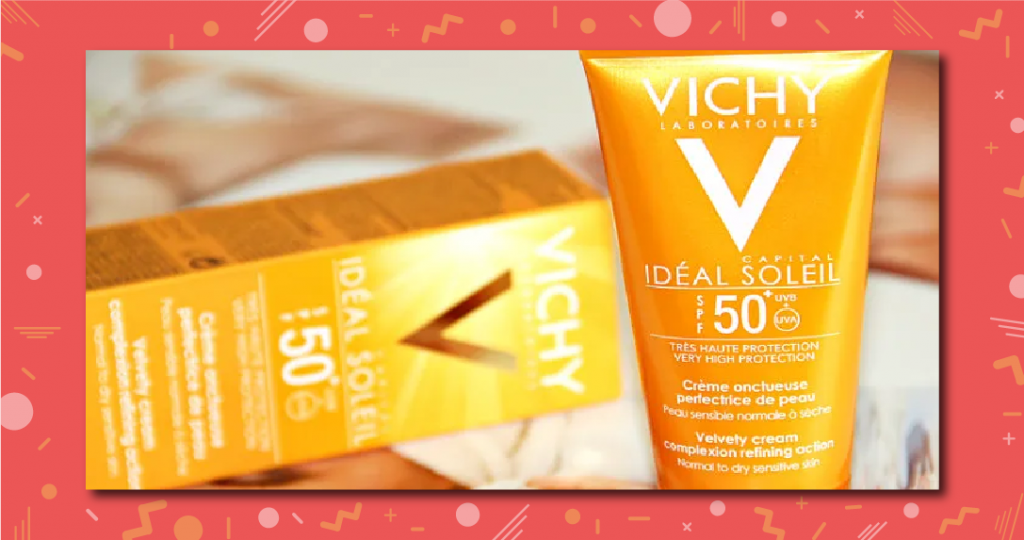 This SPF 50 from VICHY helps to protect your skin against sun damage while also offering your skin a silky smooth texture that is enriched with Hylauronic Acid. Upon application, your skin feels softer, supple and smoother.
This is one of the best SPF moisturiser creams, especially if you suffer from sensitive skin. Not only is it hypoallergenic, water-resistant and paraben-free, but it can also be used as a base under make-up!
Best SPF Moisturisers For Acne Prone Skin…
La Roche-Posay Anthelios Anti-Shine Sun Cream Gel SPF50+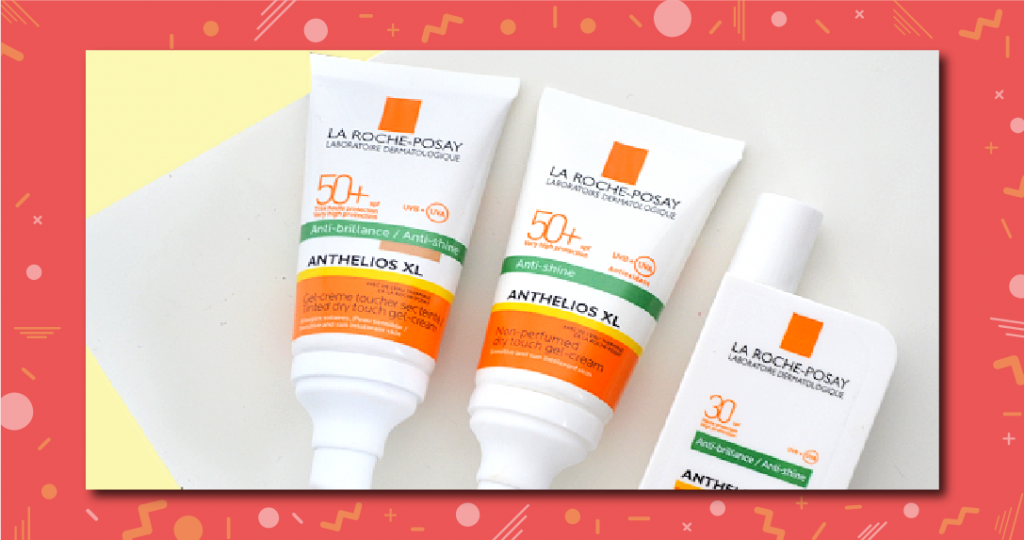 La Roche-Posay is becoming increasingly known for its contributions to the best SPF moisturisers on the market, so it isn't surprising that they've got a new and improved version of the popular Anthelios Anti-Shine Sun Cream Gel. It has a very high UVA/UVB facial sun protection with an ultra-resistant formula that has been developed with sensitive skin in mind.
If you suffer from breakouts or acne and find it difficult to find an SPF that doesn't clog your pores and make your condition worse, then this La Roche-Posay SPF is perfect for you.
But while it does have those who suffer from blemishes in mind, it has been formulated specifically to offer ultimate protection and a light feel on the skin. With an anti-eye stinging, non-sticky and non-greasy formula and an invisible finish, you don't have to worry about it leaving white marks on your skin. 
Best SPF Moisturisers For Combination/Oily Skin…
Clinique Smart SPF 15 Custom Repair Moisturiser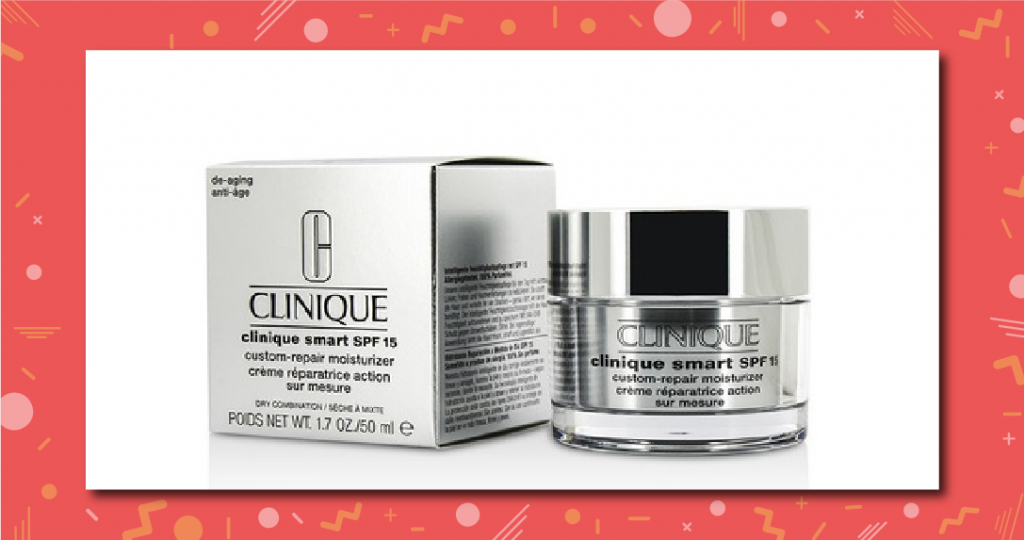 Clinique has remained a staple skincare brand for decades now and if you are looking for the best facial SPF for your oily or combination skin type then this is a must-have. Not only does Clinique's Smart SPF 15 Custom-Repair Moisturiser help to keep your skin hydrated during the warm summer months, but it also helps to prevent the unwanted shine that you may be familiar with.
The moisturiser helps your skin absorb the hydration it needs while creating a veil of protection with SPF 15 against UVB and UVA rays. 
Best SPF Moisturisers For Youthful-Looking Skin…
Elemis Pro-Collagen Marine Cream SPF30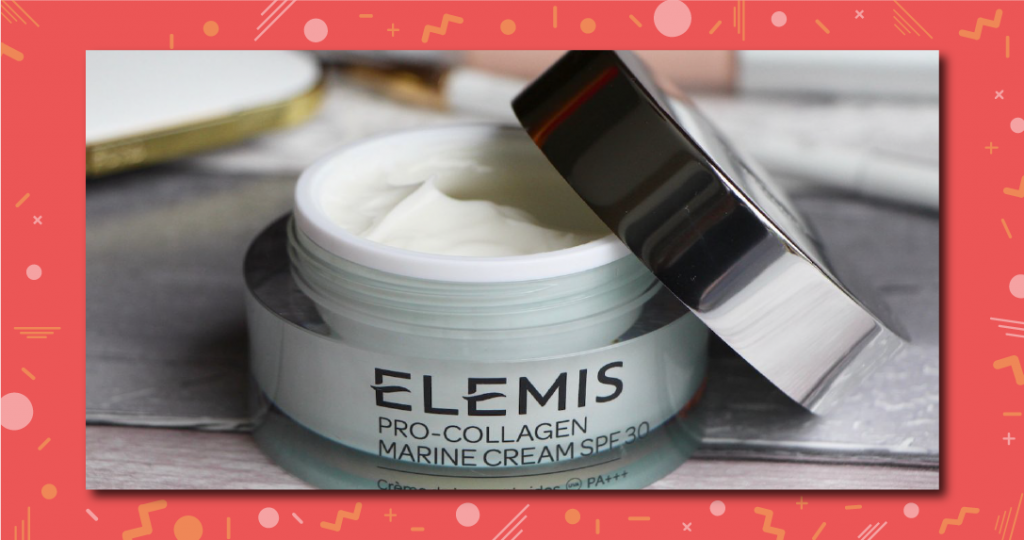 While of course, we want to protect our skin from sun damage, by wearing SPF you can protect it from the early signs of ageing. This is exactly what this Elemis pro-collagen cream was developed for as it was formulated with skin protective qualities, as well as Ginkgo Biloba, to improve the elasticity and firmness of your skin. 
Not only is this SPF fast-absorbing, but it doesn't have any greasy residue or white streaks on your skin after you've applied it.
Best SPF Moisturisers For Diminishing Dark Spots…
Dermalogica Pure Light SPF50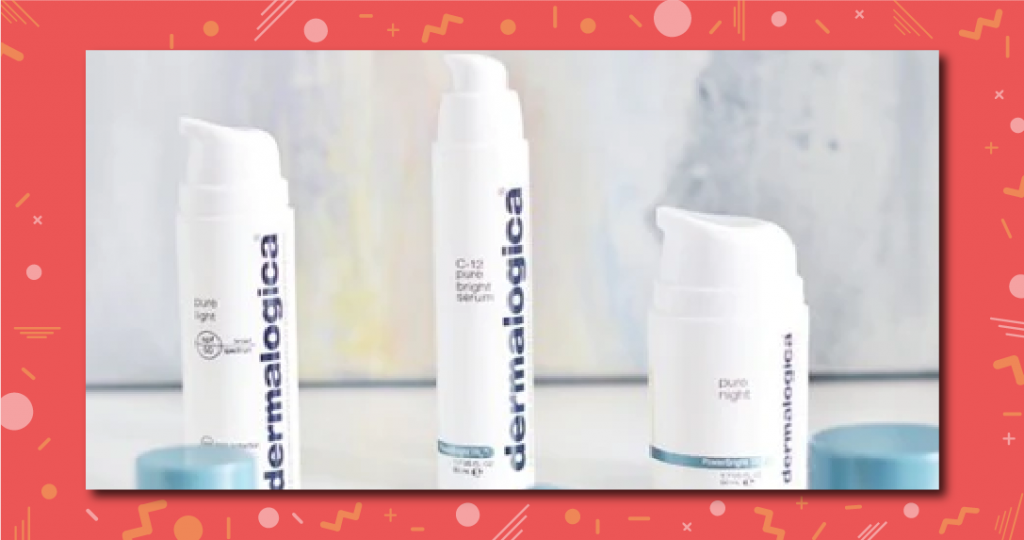 Exposing your skin to the sun without protection can also cause hyperpigmentation and dark spots. Therefore, it is important that you have the right kind of SPF to combat dark spots and prevent them from getting any worse. This SPF from Dermalogica contains natural plant spheres to help increase the SPF's effectiveness and create the best formula to create a more even skin tone by regulating melanin production.
The Dermalogica Pure Light SPF 50 gives your skin a boost of hydration and exfoliates the top layer of skin cells to brighten the skin and diminish dark spots.
Best SPF Moisturisers For All Skin Types…
La Roche-Posay Rosaliac UV Rich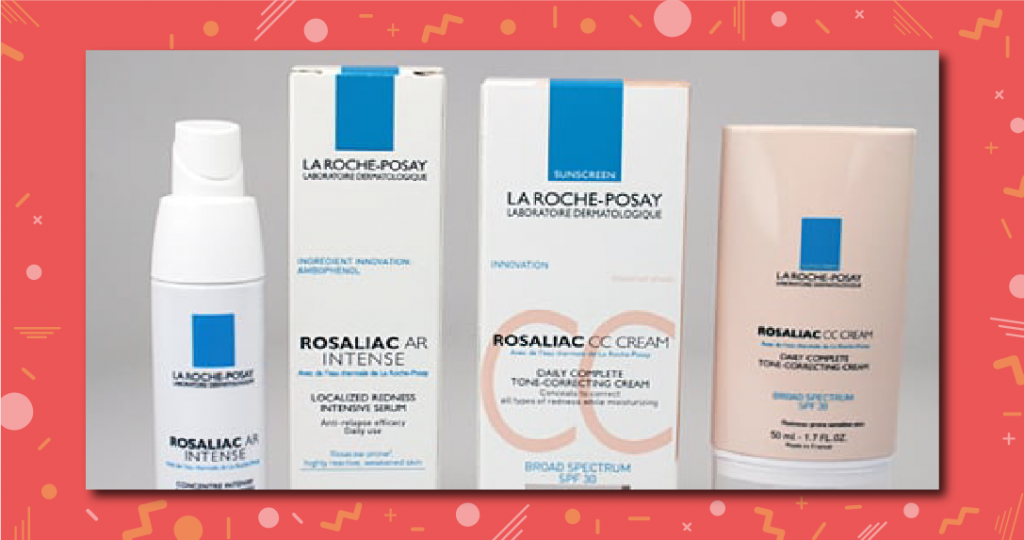 Another of the best SPF moisturiser creams comes from La Roche-Posay and their Rosaliac UV Rich SPF is a great option for all skin types. Not only is it great for fair and redness-prone skin, but it is hypoallergenic as it is free from parabens and is fragrance-free. With anti-redness UV protection and containing Thermal Spring Water, it is a great option for everyday use.