What are the best Christmas market destinations? Think chestnuts roasting on an open fire and sailing on a water colour canal cruise in Amsterdam! Isn't that the way the song goes? It can be this year. We've got some amazing Christmas destinations with a discount that are going to get you into the festive spirit.
From New York to Edinburgh and the best of Europe in between. These are our top picks – but don't forget you can find many more destinations to take your fancy at the links. Have a search and give yourself a well-earned rest this Christmas.
New York
Our partner Jet2 Holidays are currently offering £25 off holidays and we're dreaming of a White Christmas in New York. It'll take you approximately 8 hours to get out of this world and into a holiday season spectacular. Expect Santa Claus, sky scrapers, department store decadence and if you're lucky Central Park in the snow.
There are Christmas Markets all over Manhattan and much to explore with a cup of hot cider and a giant pretzel in your hands. Indulge in some festive eats and mulled wine at Columbus Circle Market, Astoria Market, Bryant Park, St. Bartholomews Holiday Gift Shop, Union Square Market, Grand Circle Holiday Fair and even a pop up FAO Schwarz to include the piano from Big!
Prague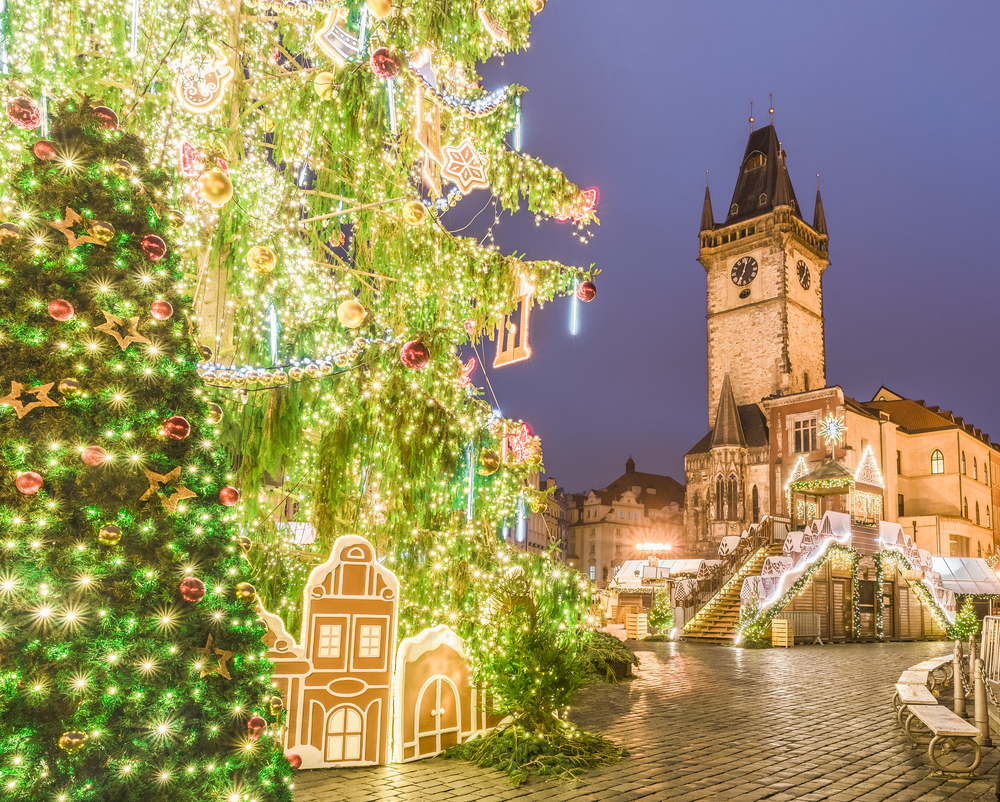 Where better to shop the wooden huts of the Christmas Markets but Prague? It is the birthplace of Good King Wenceslas and home to an incredible Gothic skyline. It is an intense gastronomic trip of hot chocolate and rum, roast ham on the spit, barbequed sausage and Hungarian flat bread topped with garlic and cheese.
The markets are open daily across the city from the Old Town Square to Wenceslas Square and Náměstí Republiky. Spiralled dough, scented candles, painted arts and crafts, puppets and traditional costume. It's the perfect place to pick up a piece of jewellery, some truly unique gifts and memories. Get £25 off a Jet2 Holiday here.
Amsterdam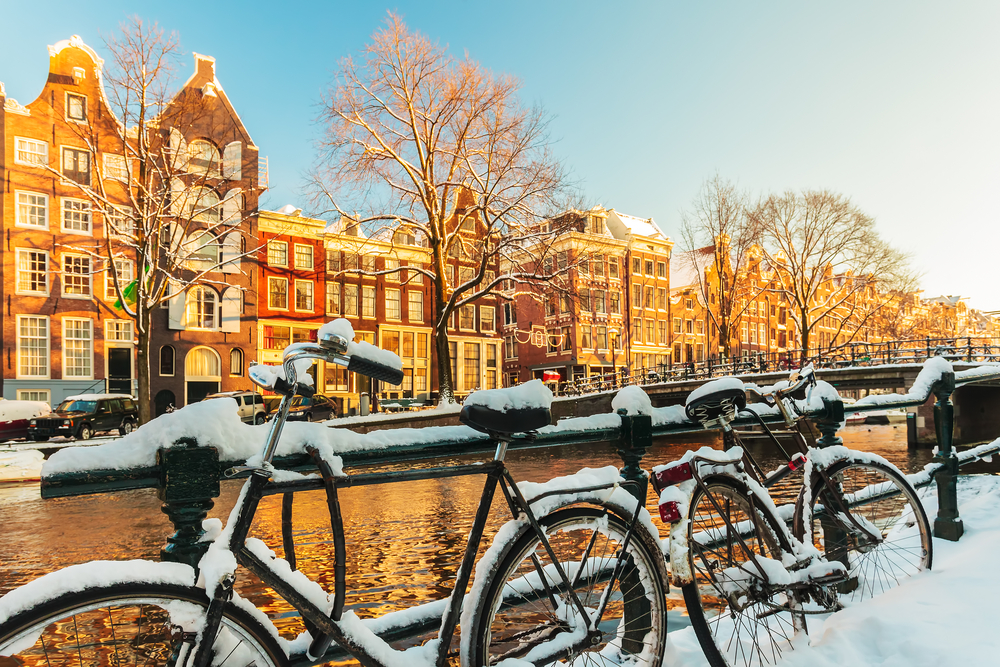 Jingle all the way to Amsterdam and discover the city by boat, bike or foot within the stunning backdrop of the Amsterdam Light Festival. Water colour canal cruises and the world's only floating flower market are just the beginning of this yuletide adventure that explodes on New Years Eve in fireworks above the Amstel.
The Museumplein is home to a fairy lit miniature village of small alpine cabin market full of handmade treasures and decorations. After you've sparkled on the ice rink relax with a cup of Bishopswijn and a sugar dusted pastry in this culture soaked city chock full with theatres, restaurants, shops and a district redder than Rudolf's nose.
London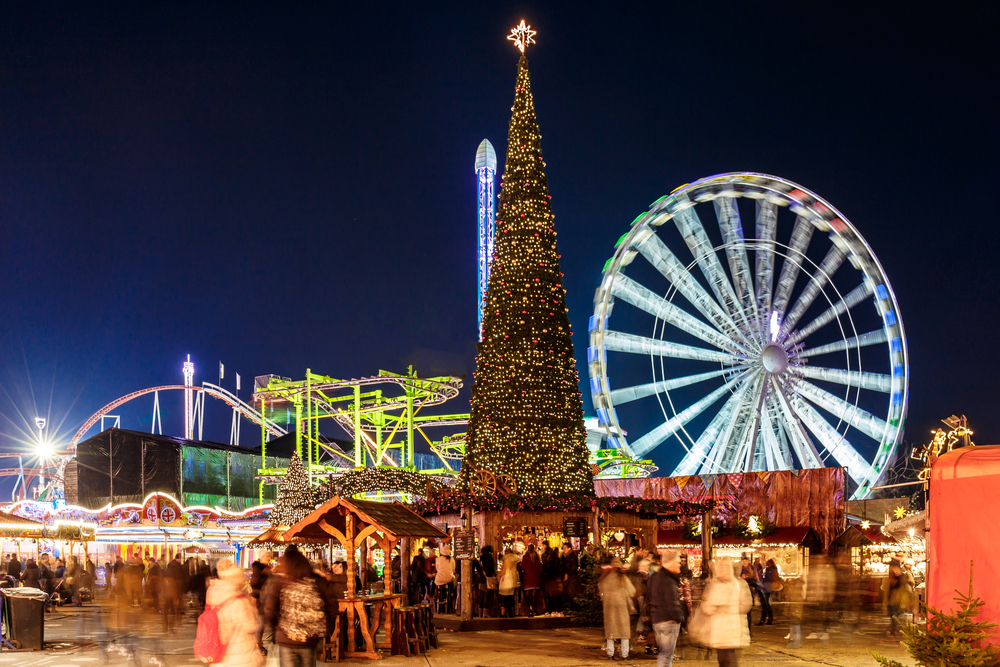 Escape to London with Super Break and discover Hyde Park's Winter Wonderland – one of the biggest Christmas Markets in London. You will find no end of gifts for your family and friends across 200 wood cabins. Meanwhile the glamorous Leicester Square is transformed into a festive spectacular paradise.
Feast on mince pies, German sausages and hot chocolate before taking in some Enchanted Forest Cinema and a stroll along the Thames lined with wooden chalets. Santa baby!
Edinburgh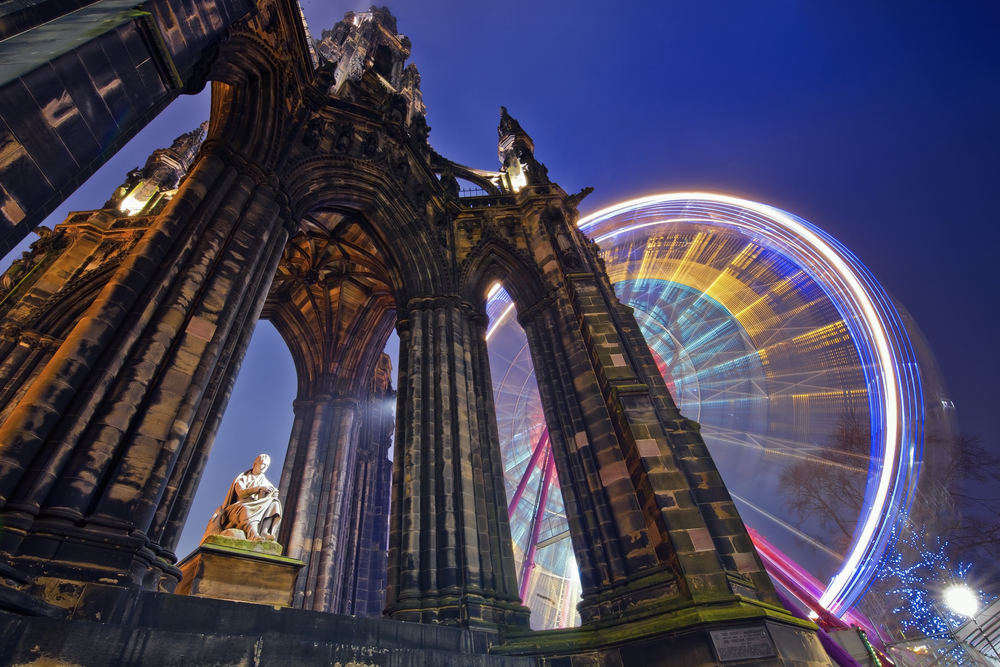 Edinburgh is a beautiful city all year round and particularly magical at Christmas. The Edinburgh Winter Festival is in full swing and the markets are sparkling with trinkets and foodie treats. We hope you've been nice. The Santa Claus at the Christmas Market in Princes Street Gardens is so popular you have to book in advance!
If you want to get out of the crowds there is plenty to do. Take in the gorgeous panoramic views on the Big Wheel, or glide across the oval ice rink. German sausages, salmon fillets, and Glayva (the local whisky with a spicy flavour) are all waiting to fill you up with Christmas cheer. Check out our deal with Super Break to make it happen.
Remember, Discounts for Carers is free to join and use. Sign up at the banner below.